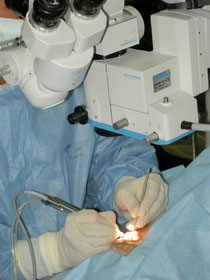 MEDISAN sas was founded in 1986 from the incorporation of BIO-SAN.  After a long experience of distribution of medical devices, consumables and facilities in various hospital areas, from 1995 we deal with ophthalmology.
Today our activity focus on anterior chamber's micro surgery and his pathologies among which cataract and glaucoma.
We offer our costumers the widest service and technical support as key economic and operator partner and in order to provide them cutting edge technologies we avail of collaboration of the most important companies of the international stage like SOLEKO, Medicel AG, Albomed GmbH.